Anglia Ruskin University is one of the largest universities in the East of England, and one of the largest providers of face-to-face part-time training in the country. Anglia Ruskin has its Royal Charter, being fully accredited by the British Accreditation Council.
Cambridge campus (in Green on the map: East Road, Cambridge CB1 1PT) is in heart of the city and has recently reached a milestone in its history with the opening of the new £35-million redevelopment. The regenerated campus opened in September 2011 and provides a wealth of new facilities which will benefit our Anglia Ruskin community. We offer all the advice and support you'll need for your studies, career aspirations and personal issues. Halls of residence for first year students are on-site, as well as facilities for leisure activities and societies.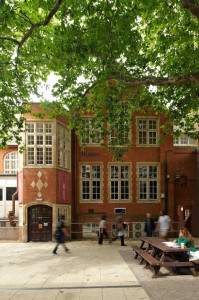 In the Research Assessment Exercise (RAE) 2008, 31% of Anglia Ruskin's submissions were rated as Internationally Excellent (3*) or World-Leading (4*), resulting in 86th place in the THES rankings, a 35 position improvement over 2001. Among the academic disciplines now rated World-Leading are Allied Health Professions & Studies; Art & Design; English Language & Literature; Geography & Environmental Studies; History; Music; Psychology; and Social Work & Social Policy & Administration.
Anglia Ruskin University's Student Services team was recognised as the best in the country at the Times Higher Education Awards 2012.
Anglia Ruskin University was awarded a First in the Green League 2012 by People & Planet. The league is based on ten environmental criteria, both policy and performance related. It incorporates data obtained through the Freedom of Information Act, including the percentage of waste recycled and CO2 emissions for each individual institution.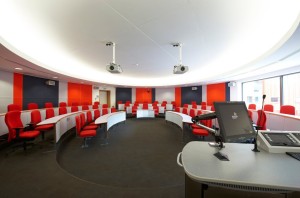 Anglia Ruskin University is ranked as the 949th best higher educational institution by 4icu.org globally, and the 2486th best university in the world according to Webometrics.info. The primary purpose of this ranking is to promote Internet publication, including formal and informal communication, by supporting Open Access initiatives, electronic access to scientific publications and other academic material thus increasing the visibility of universities.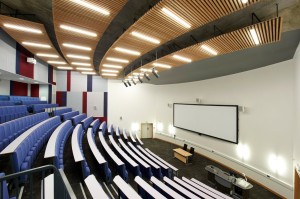 Below is a link to the layout map of the University.