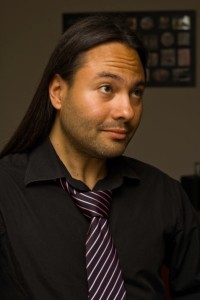 Lorenzo Cavallaro has recently joined the Information Security Group at Royal Holloway, University of London as a Lecturer (Assistant Professor) of Information Security. His research interests focus on systems security, and malware analysis and detection.
Lorenzo is Principal Investigator on "MobSec: Malware and Security in the Mobile Age", Principal Investigator on "Mining the Network Behavior of Bots", co-Investigator on "Cyber Security Cartographies (CySeCa)", Academic Partner of the EPSRC-funded "Network in Internet and Mobile Malicious Software (NIMBUS)", Associate Member of the EU FP7 NoE SysSec and member of the SysSec RedBook Task Force, and Partner of the EU FP7 CSA CyberROAD aimed at the development of a cybercrime and cyber-terrorism research roadmap. He is author and co-author of several papers and has published in well-known venues and served as PC member and reviewer of various conferences and journals.
---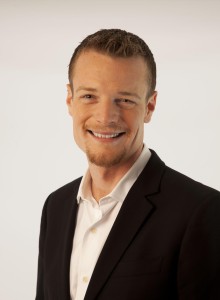 Jacob West is chief technology officer for Enterprise Security Products (ESP) at HP. In his role, West influences the security roadmap for the ESP portfolio and leads HP Security Research (HPSR), which drives innovation with research publications, threat briefings, and actionable security intelligence delivered through HP security products.
Prior to this role, West served as chief technology officer for Fortify products and leader of Software Security Research within HP ESP. West has spent more than a decade developing, delivering, and monetizing innovative security solutions, beginning with static analysis research at the University of California, Berkeley and as an early security researcher at Fortify prior to its acquisition by HP.
A world-recognized expert on software security, West co-authored the book, "Secure Programming with Static Analysis" with colleague and Fortify founder, Brian Chess, in 2007. Today, the book remains the only comprehensive guide to how developers can use static analysis to avoid the most prevalent and dangerous vulnerabilities in code.
West is co-author of the Building Security in Maturity Model and a frequent speaker at customer and industry events, including RSA Conference, Black Hat, Defcon and OWASP. A graduate of the University of California, Berkeley, West holds dual-degrees in Computer Science and French and resides in San Francisco, California.
---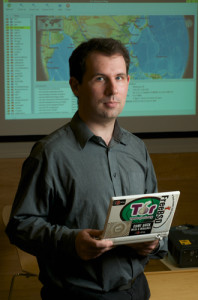 Dr. Steven J. Murdoch is a Royal Society University Research Fellow in the Security Group of the University of Cambridge Computer Laboratory, working on developing metrics for security and privacy. His research interests include covert channels, banking security, anonymous communications, and censorship resistance.
Following his PhD studies on anonymous communications, he worked with the OpenNet Initiative, investigating Internet censorship. He then worked for the Tor Project, on improving the security and usability of the Tor anonymity system. Currently he is supported by the Royal Society on developing methods to understand complex system security.
He is also working on analyzing the security of banking systems especially Chip & PIN/EMV, and is Chief Security Architect of Cronto, an online authentication technology provider and part of the Vasco group.
---
Wendy Seltzer is Policy Counsel to the World Wide Web Consortium (W3C), where she leads the Technology & Society Domain's focus on privacy, security, and social web standards. As a visiting Fellow with Yale Law School's Information Society Project, she researches openness in intellectual property, innovation, privacy, and free expression online. As a Fellow with Harvard's Berkman Center for Internet & Society, Wendy founded and leads the Chilling Effects Clearinghouse, helping Internet users to understand their rights in response to cease-and-desist threats. She serves on the Board of Directors of The Tor Project, promoting privacy and anonymity research, education, and technology; the World Wide Web Foundation, devoted to achieving a world in which all people can use the Web to communicate, collaborate and innovate freely. She seeks to improve technology policy in support of user-driven innovation and communication.
Wendy has been a Fellow with Princeton University's Center for Information Technology Policy and the University of Colorado's Silicon Flatirons Center for Law, Technology, and Entrepreneurship in Boulder. She has taught Intellectual Property, Internet Law, Antitrust, Copyright, and Information Privacy at American University Washington College of Law, Northeastern Law School, and Brooklyn Law School and was a Visiting Fellow with the Oxford Internet Institute, teaching a joint course with the Said Business School, Media Strategies for a Networked World. Previously, she was a staff attorney with online civil liberties group Electronic Frontier Foundation, specializing in intellectual property and First Amendment issues, and a litigator with Kramer Levin Naftalis & Frankel.