What is the Project Summit?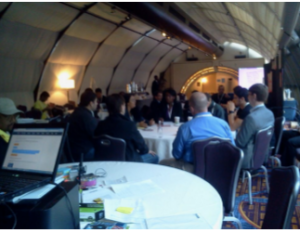 The OWASP Project Summit is a smaller version of the much larger OWASP Summits. This year's summit aims to give our project leaders the opportunity to have attendees sit down and work on project related activities during AppSec EU. It is an excellent opportunity to engage with active OWASP Project Leaders if you are a conference attendee, and it gives project leaders the chance to move forward on their project milestones while meeting new potential volunteers that can assist with future milestones.
Where and When is the Project Summit being held?
This year's project summit will be held at Anglia Ruskin University: Cambridge, UK from June 23-24, 2014. The Project Summit will be occurring in tandem with the first two days of AppSec EU 2014.
What is the cost to attend the Project Summit?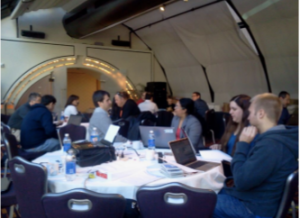 Nothing! We want the Project Summit to be open for the community to attend and participate. The Project Summit is designed based on what the OWASP community wants and is for the benefit of all OWASP projects. If you are interested in registering for the Project Summit, contact Samantha (samantha.groves@owasp.org).
To read up on successes of last year's Project Summit at AppSec USA, and read the project
reports from participating projects, refer to the OWASP 2013 Project Summit Report.